Earring-Necklace...Cool Jewelry!
Can't figure out what earrings and what necklace to wear to your special occasion? Why not wear them both...at the same time! That's right, why not wear you necklace and earring together as a combination.CLICK to Read More.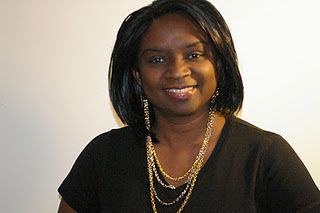 I Can Sew Now - Beginners Sewing DVD
This DVD is packed full of information you need to help you begin your sewing journey. It contains 6 jam packed chapters helping you to identify parts of your sewing machine all the way through sewing and finishing your garment. No sewing experience is required. Whether you've never seen a sewing machine before or you just want to brush up your skills, this DVD is for you!.
This crochet pattern is a fun and whimsical patter to make with your kids or to give as fun gifts. Who couldn't use "another"refrigerator m...

Tissue lame ' is an inexpensive metallic fabric. It is known for its beautiful lustful shimmer. This fabric is used a lot during the fall ...

Register now for the "I Can Sew Now! " Beginners Sewing Class. Where : Southwest Georgia Technical College, Thomasville, Ge...

Who Is Niler Taylor? I guess you could say that I was destined to sew. As a little girl all my clothing was sewn by my mom ( Mable Willia...

This week, I have been teaching beginners sewing classes at Southwest Georgia Technical College.  I must say, this is one of my long term dr...

Start by taking your favorite or in this case a "clearance rack find" necklace that you can use to convert into your very own earr...

Visit Our New Site - ReLin Designs by Niler Taylor. visit us at www.relindesigns.net www.relindesigns.net By Niler Taylor

Want to wear your mother's wedding gown, but the style is outdated?  Why not transform it into your on personal taste.  That is exactly ...

Today there are many new designers popping up on the scene, each with a new twist on today's fashions .  Women all over the world are ea...